CoolSculpting is the only US FDA non-surgical fat reduction treatment. This primarily works through fat freezing using controlled cooling, which freezes the stubborn fat cells that get naturally eliminated. It's an innovative fat reduction technology from Zeltiq Aesthetics (acquired by Allergan) for body sculpting as a great alternative to surgery with little to no downtime.
Ideal Candidate for CoolSculpting Cryolipolysis?
Accumulation of undesired fat is a major aesthetic concern. A large majority of this population are unwilling to go for any sort of surgical procedure such as liposuction. With the advancement of technology in this domain, cryolipolysis has become a dominant technology for non-surgical non-invasive fat reduction. Body sculpting with CoolSculpting is available for both men and women at The Bombay Skin Clinic in South Mumbai. This is also great for reduction of double chin.
"If you can pinch those stubborn bulges, it's ideal for fat freezing using CoolSculpting."
Body Sculpting Areas?
Body sculpting with CoolSculpting is done for abdomen, flank, thigh inner and outer, back fat, underneath the buttocks, double chin etc.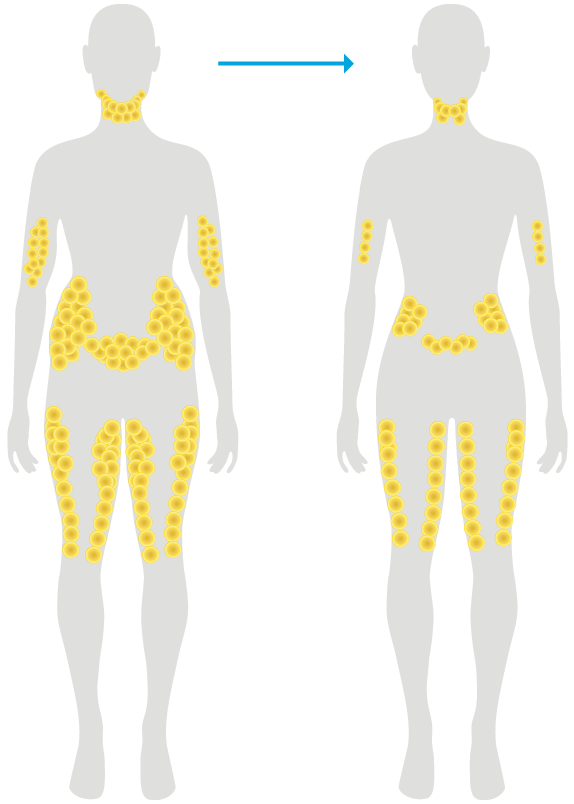 Cryolipolysis for Fat Reduction
Cryolipolysis is a proven science on which CoolSculpting principles are based. Cryolipolysis is safe and effective for all skin types, and repeated application after suggested intervals. We are one of the few  advanced medical centers for cryolipolysis in Mumbai. The US FDA cleared CoolSculpting, a cryolipolytic non-invasive non-surgical device in 2010, which is the only device to have got this certification in this category till date.
The CoolSculpting applicator suctions the treatment area with its vacuum and applies controlled cryo cooling to the body part. In terms of technical details, this cold temperature destroys the adipocytes (which are more susceptible to fat freezing) that are further removed from the system by macrophages. In simpler words, this cold temperature targets only the fat cells, which are killed. The body's natural mechanism processes and eliminates them. This helps in long term results as the fat cells get completely removed from the treatment area.
Cool Sculpting Procedure
You'll meet our doctor for a one on one consultation to discuss your fat reduction goals. Our doctor will examine and discuss the various areas where you require body sculpting and give a holistic understanding of what areas can be targeted. Expected results with be discussed.
A very customized and personalized body contouring plan will be recommended to you as everyone's body is different and so are the goals. With the various applicators our clinician will design your treatment plan that can give you the best results.
As per your unique treatment plan our doctor may recommend one of more cycles of CoolSculpting for body sculpting various areas ranging from abdomen, outer inner thighs, double chin, etc.
At the start of the treatment, an applicator and gel pad is applied to the treatment area. The CoolSculpting applicator will apply controlled cooling to the entire treatment area targeting the fat.
You may feel sensations of tugging, mild pinching, cold etc. Our doctor will take you through all the details of what you can expect.
During the procedure you can be relaxed while checking your mail, reading or even take a nap.
Post the removal of the applicators the treatment area is thoroughly massaged.
The complete cryolipolysis procedure can take about one hour.
CoolSculpting Results
CoolSculpting is a non-surgical treatment which makes returning to routine activities an easy process. Though there might be some post treatment symptoms like redness, tenderness, cramping etc. You may see the reduction as early as 3 – 4 weeks from your treatment, with maximum treatment results between 2 – 3 months. The fats cells will continue to be removed for upto 4 – 6 months. The results are in the numbers, with over 7,000,000 treatments done across the world till date, and the only machine of its kind to get US FDA approval.
CoolSculpting Before After Photos
Below are few Coolsculpting before after images for various body areas including double chin.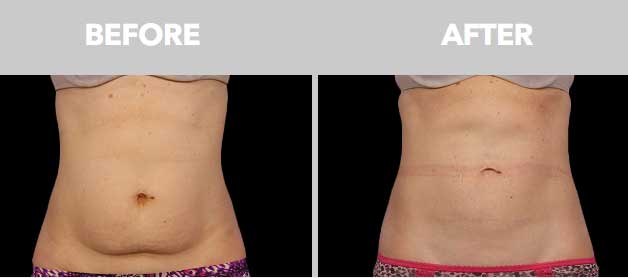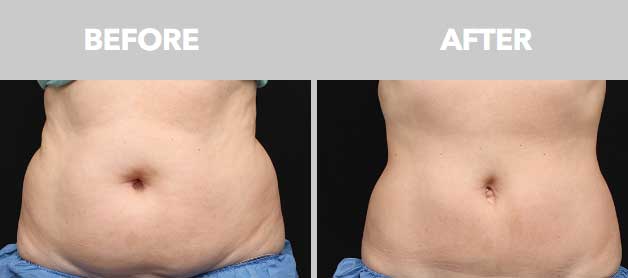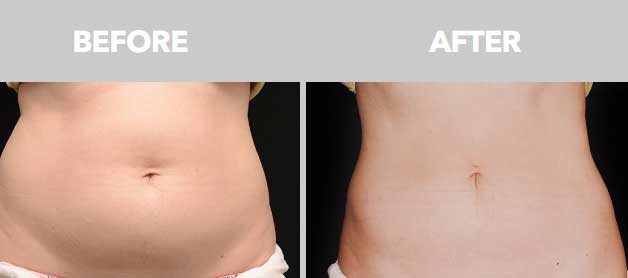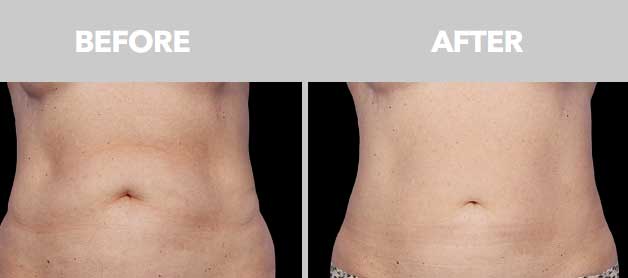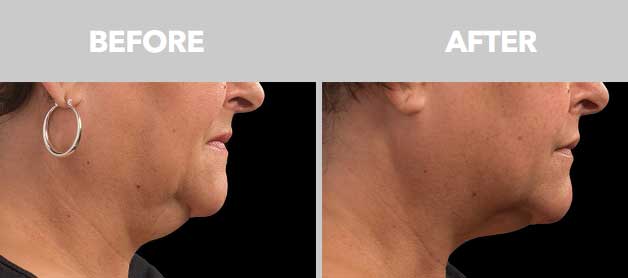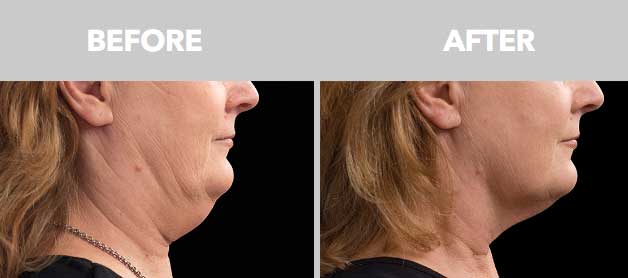 Cool Sculpting Facts
Till date there have been more than 7 million Coolsculpting treatments done worldwide.
This does not require any anesthesia, no surgery and no downtime.
Cool Sculpting is not to be confused with weight-loss, but fat freezing and reduction through cryolipolysis leading to body sculpting.
You can target multiple areas in a single session.
One session of Coolsculpting on a particular area is generally called a cycle.
The Bombay Skin Clinic is one of the very few leading clinics to offer CoolSculpting in Mumbai.
Cool Sculpting Reviews
"I can see how much more defined my abs are and how sculpted my sides have become"
– Justine Dunton-Rose, Beauty Editor (PopSugar)
"Removing fat non-invasively has been the holy grail for a long time, and CoolSculpting is it"
– Arielle Kauver, MD (GQ)
"Coolsculpting used for submental fat [double chins], greatly improves that area, with very little downtime"
– Amy Wechsler, MD, PC (Vanity Fair)
CoolSculpting® and its design are trademarks of ZELTIQ Aesthetics, Inc., an Allergan affiliate. Reference – Nih.gov | official
Cool Sculpting Cost
Each person has a unique body and individualized body contouring goals. We do a detailed analysis and based on your expectation will let you know number of cycles required per area. Pricing is generally per cycle and the applicator probe that is being used. We have attractive pricing if you go for multiple cycles.
Book your Free CoolSculpting Assessment Appointment with our doctor today, call +91 7506737366.