Best Trichologist in Mumbai
A trichologist is a specialized doctor in the practice of scalp and hair loss treatments. Individuals that suffer from distinct hair loss conditions often don't realize when it's necessary to schedule and consult with a trichologist.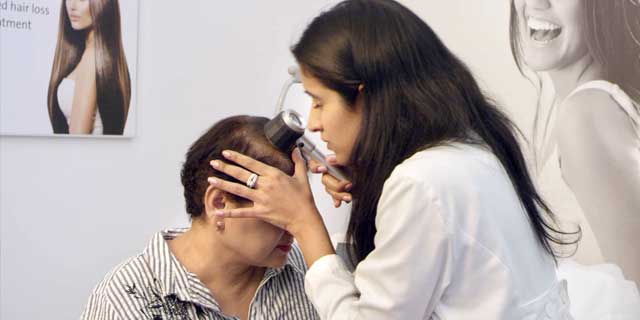 Whether you're opting for a hair transplant treatment or want a routine hair loss treatment, it is necessary to choose and consult with an experienced trichologist with advanced hair loss treatments to get the best results.
Trichologist & Trichology
Trichology is the scientific study of human hair, its functions and structure. A trichologist will diagnose and treat illnesses and disorders that are related to hair growth. Disorders like hair loss or apecia, oily scalp etc are common problems a trichologist will deal with. If you're concerned about your hair growth pattern, such a hair specialist is an ideal choice.
About Dr. Batul Patel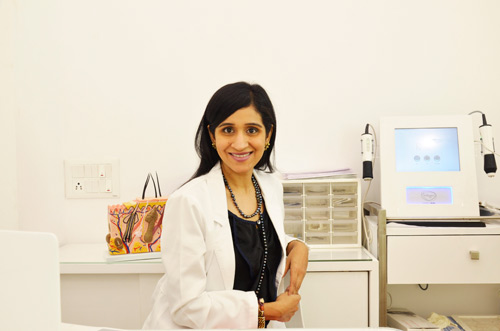 Dr. Batul Patel is a leading trichologist in Mumbai with years of practical experience under his wing and supportive team of medical professionals. She is a specialist trichologist at treating multiple hair, skin and scalp disorders with the best recommendations following her practice. Dr. Batul Patel not only specializes in trichology but also dermatology and preserves a roster of thousands of patients under her care. Having trained under global skincare & trichologist specialists, her experience in the field of hair fall care, skin care, and aesthetic dermatology is vast.
Currently the Director of the Bombay Skin Clinic, she is one of India's leading trichologist in Mumbai. The Bombay Skin Clinic is an advanced medical facility that is based south of Mumbai. Offering a wide range of trichology hair fall and hair loss treatments like Regenera Activa, Laser Light, Scalp Oxygen, Dandruff Program, PRP etc. Some of the other services being offered at the clinic are –
Laser Therapy for Hair Removal
Medi-Facial Sessions
Skin Lightening Therapy
Skin Tightening Treatment
Acne Mark Removal Treatment
What to Expect from a consultation with a Trichologist?
Once you've decided on a certain trichologist in Mumbai, your next step will be a detailed diagnosis. A professional and effective hair specialist will gather relevant information and samples during the first visit itself. Your first consult with the anointed trichologist will consist of a range of things as below
History
As a patient, you will always be asked certain questions related to your health, and lifestyle. This is a simple examination of your medical history and genetic background. It allows the trichologist to study the problem you're facing at hand, and evaluate a number of sources that could be a primary cause. There are times when your trichologist will ask for blood tests if he/she feels the condition is acute with an underlying cause.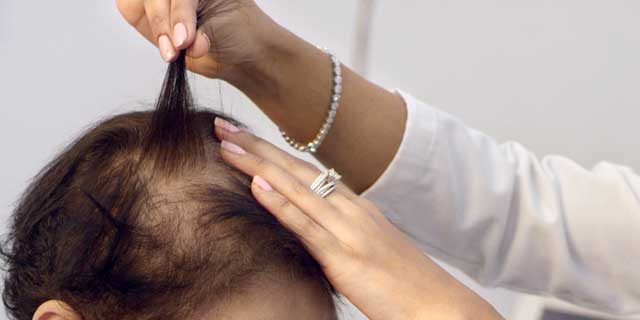 A professional trichologist will also ask your daily hair care routine, the kind of products you're being used to clean the scalp and if there's any ongoing hair treatments. Typically, male pattern baldness and female pattern baldness are disorders that require an indepth diagnosis of all possible causes.
Assessment
For monitory tests, a digital microscope is a common instrument used by trichologists to study the scalp condition. The microscope helps examine the scalp, in a magnified version that is displayed onto a computer screen. Some patients primarily suffer from hair loss disorders while others may be inflicted with dandruff. The common most problem trichologists come across is alopecia. Your doctor will study the pattern of baldness or hair loss and deduce if the disorder is a temporary problem or a permanent setback.
Diagnosis
The next step involves diagnosing the cause of your hair loss disorder and formulating a treatment plan. Often the hair is examined by a professional trichologist to differentiate between hair loss and hair thinning. For this, the scalp is checked for signs of irritation, redness and soreness. Dry, flaky scalp or perhaps an oily scalp are problems that many individuals face and only a skilled trichologist can immediately predict the cause and offer treatment options.
Treatment
There are many ways of treating different hair disorders the most common ones being application of topical ointments, medications and natural home remedies. However if the disorder is persistently consistent, a trichologist will always suggest a hair restoration therapy. This means the individual can undergo hair transplant or laser therapy to regain healthy growing hair.
Medications & Vitamin Supplements
Commonly used topical lotions are Minoxidil, for treating male pattern baldness that can be applied directly to the scalp. Corticosteroid injections are medicines that contain steroids used to treat hair loss. The injections come under hormone therapy and potentially are considered for women who're undergoing menopause and have rapid hair loss. Topical corticosteroids are also widely distributed for treating alopecia areata. Your trichologist will also recommend some important nutrition required for your hair growth including vitamins, minerals etc.
Non-Invasive Treatment
There are a wide range of in clinic hair growth treatments that have been proven to be very effective like
PRP – Platelet rich plasma is an effective technique of using your own processed plasma to effectively help hair regrowth.
LLLT – Laser light therapy with different light wavelengths which is directed towards the scalp.
Oxygen Therapy – Stimulating the hair follicles with pure oxygen.
Regenera Activa – Regenera is a powerful one time hair stimulation treatment that works through regenerative therapy of capillary vessels.
Invasive Treatments
Surgical options like FUE and FUT are part of hair transplant therapies and will only be considered if your trichologist diagnoses a severe hair loss condition.
The general trend for treating temporary hair loss has been DIY natural home remedies, acupuncture and massage therapy. But these have not known to be effective in comparison to in clinic hair fall treatments.
Choosing a Trichologist in Mumbai
Take your time to first identify the symptoms of your hair loss and hair fall and then decide if you want to seek out a trichologist.
Research
Whether you're looking for a hair transplant treatment or simply want to reduce the itching in your scalp, it is important you find out about the best professionals. While some individuals refer to online reviews, many others seek out recommendations from friends and family. If a personal contact offers their review about a trichilogist, the clinic and the staff, you must find out what you can about your hair specialist. Whether you're checking for reviews or services, it is ideal to consult a hair specialist who has a practice setup of their own in a clinic, complete with credentials and the latest technology.
Advanced Hair Treatments
This is probably the most important aspect to consider while looking for a skilled trichologist. While location and budget are essential, you shouldn't miss out on getting the best care for all your hair loss problems. Therefore while you're doing your research, you must always check the kind of advanced hair technology and machines that are available at the clinic.
Aftercare Program
Another factor to check into is the aftercare program offered by the institute or the clinic once you have undergone your treatment. This should include regular followups, on-call service for emergencies, viable tests to monitor your health, and prescribed medications to alleviate the pain. The aftercare program you're looking for should have a holistic approach and should be personalized for the patient and equipped with efficient professionals.
To book an appointment call +917506737366